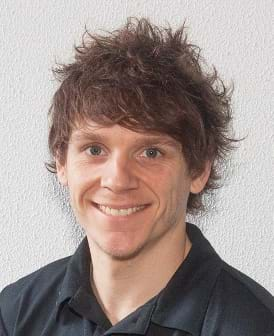 Steve Flint
BAppSc., Grad Cert Hum Nutr., M.Diet
Accredited Sports Dietitian & Nutritionist
Steve is passionate about sports nutrition, and his expertise in this area is geared towards improving the performance of athletes across a wide range of sports; recreational through to elite. Steve also works with North Melbourne Football Club (AFL); previously with St. Kilda Football Club (AFL). Steve is an ISAK Level One Anthropometrist, which provides him with the knowledge and practical skills to support athletes achieve their desired body composition. He has also completed an internship at Sports Dietitians Australia, and remains an active committee member.
Steve tailors his approach to treat each client based on his or her specific nutritional requirements. He prides himself on his ability to provide effective nutritional education based on the latest scientific evidence, and empowering his clientele to achieve their nutrition and performance goals.
Steve also has a special interest in the nutritional management of diabetes, having grown up with a sibling with Type 1 diabetes. He understands the important role nutrition plays in this condition and uses this insight to help clients better manage their diabetes.
Professional Memberships
Dietitians Association Australia
Sports Dietitians Australia
Diabetes Victoria